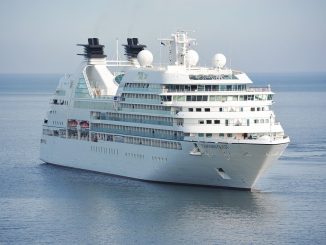 San Diego's Mission Bay had a deadly even this week when lifeguards and divers found the body of a 28-year-old La Jolla man in the bay on August 9, 2009, over 12 hours after he dove off the Bahia Belle cruise ship with two friends. He did not make it to shore and drowned.
Sean Rae and his friends jumped off of the tour boar during the night time cruise around 12:35 a.m. in the early morning of August 9, according to San Diego Lifeguard Lt. Andy Lerum. The San Diego Police Department released dive teams and joined with the Port of San Diego to search, along with a U.S. Coast Guard vessel, and even with lifeguards from the North County, to all search the waters. Before the body was found, Lerum was worried the area would be too large to search and successfully locate the body.
The Bahia Belle is a mock paddlewheel restaurant-bar cruise boat based at the Bahia Resort, which regularly cruises Mission Bay. Rae lived in La Jolla with his girlfriend.
If you or anyone you know has ever been injured or killed in a San Diego boating accident, please contact San Diego personal injury attorney. You may also contact these San Diego boating accident lawyers online here.