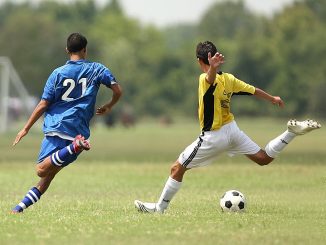 As many of you may know Houston personal injury attorney and Vujasinovic & Beckcom founding partner Brian Beckcom is a third-generation Fighting Texas Aggie. Even though Brian went to "trade" school at the University of Texas (or t.u. and "The University of Texas School of Law" to Aggies), he claims he was actually educated at Texas A&M. Brian's a maroon-blooded Aggie and season-ticket holder for the football games and has been since the day he graduated from Texas A&M.
The Texas – Texas A&M game is one of the oldest rivalries in college football. Traditionally played on Thanksgiving Day, the game pits two in-state rivals against each other and often pits friends and families against each other, at least on Thanksgiving Day.
Although the rivalry is pretty intense already, we've decided to bring it up a notch. Brian Beckcom, a Houston personal injury attorney, and the Law Group, founded and run by a Texas Longhorn fan and supporter, are placing a bet on this year's game.
Whoever loses the game has agreed to change their Facebook avatar to the opposing school's mascot for one week. Although this doesn't sound like much, to a U.T. or Aggie grad and fan changing your Facebook logo to the opposing school's mascot for even one millisecond is enough of public humiliation to cause teeth to grind, hair to fall out, and tears to shed.
Gig 'em and Hook 'em!