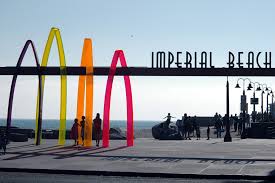 Two San Diego County Sheriff's deputies riding all-terrain vehicles last weekend got involved in a crash in Imperial Beach while out on the ATV's, injuring one when he was catapulted forward off the one he had been riding on.
The two deputies had been on northbound Seacoast Drive near Elder Avenue at 11:35 a.m. on August 16, 2009, when the ATV crash happened, as reported by the San Diego County Sheriff's Sgt. Jerry Hartman. The lead deputy had stopped the motor vehicle in front of the other deputy just before it happened.
The deputies had been riding on the ATV's because they were assigned to patrol the beaches. The deputy who had been thrown from the ATV landed on his head and right arm and had to be taken to a local hospital for treatment of the head injury.
If you or a loved one has ever been injured or killed in an Imperial Beach ATV wreck, contact San Diego motor vehicle accident lawyer and the San Diego, CA injury accident lawyers.