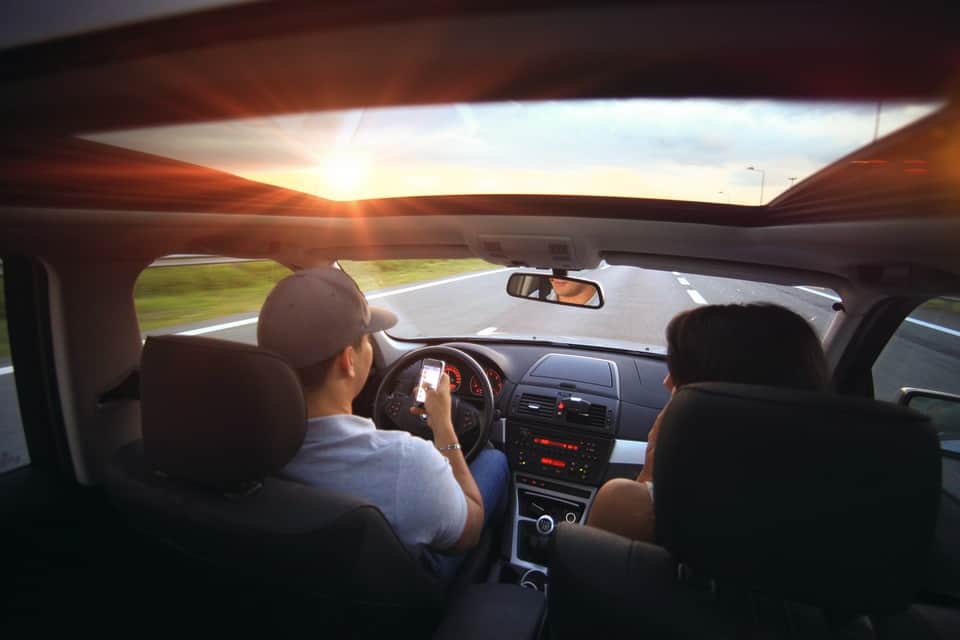 Distracted driving has quickly become a serious danger and a much-discussed issue by safety administrations and agencies across the United States in the past several years. While distracted driving crashes have been occurring since motor vehicles were invented, there are more forms of distraction and a greater number of cars on the road than ever. A car accident caused by a distracted driver is not only a case of severe driver negligence, but a cause of potentially life-threatening injuries. Those injured by distracted drivers have the right to seek compensation for the losses they have suffered.
Distracted Driving Causes
Today, technology and an ever-increasing desire for constant stimulation have resulted in both a higher number of distractions for those behind the wheel and a greater likelihood that drivers will choose to be distracted while operating their vehicles. Distractions for drivers today range from decades-old problems to new hazards, and include:
Eating and drinking;
Reading a map;
Grooming;
Using an application on a smartphone;
Talking on a cell phone;
Changing the radio station;
Using a GPS navigation system;
Talking to passengers;
Changing music playing from a CD or MP3 player; and
Looking at passing signs and other visual distractions.
The Dangers of Distracted Driving
While there are many distracting activities and devices, there are three types of distraction which they can cause. While the most dangerous result in all three types of distraction, any single form can result in a devastating accident. According to the U.S. National Highway Traffic Safety Administration (NHTSA), the three types of distraction are:
Visual: Occurs when a driver takes his or her eyes off the road and focuses on another activity or sight. Examples include texting, reading a map, and looking at a sign.
Cognitive: This distraction happens when a person's mind wanders from the task of driving and focuses on other thoughts and activities. While such a distraction can occur by simply daydreaming while driving, every type of distracting activity requires some form of mental concentration and, as such, results in some degree of cognitive distraction.
Manual: This happens when a driver takes one or both hands off the steering wheel while driving in order to use them for another activity. Manually-distracting activities include: texting, eating, drinking, changing a radio station or channel, and using a smart phone application.
While driving can often be boring and tedious and the temptation to participate in other activities may be great, drivers are both morally and legally obligated in the State of California to practice safe driving habits.
Common Distracted Driving Accidents
Because distraction prevents a driver from properly reacting to the dangers around him or her and operating the vehicle in a manner suited to the road's conditions, distracted driving can result in both common and uncommon accidents. Types of distracted driving accidents include:
Rear-end collisions;
Side-swiping;
Head-on collisions;
Intersection accidents;
Pedestrian crashes; and
Crashes caused by leaving the road.
Because driving distracted prevents a driver from reacting properly to changing road conditions and possible hazards, easily preventable accidents are much more likely to occur. According to the NHTSA, 16 percent of fatal crashes and 20 percent of injury crashes in 2009 involved reported distracted driving.
Experienced San Diego Distracted Driving Accident Injury Lawyers
Being the victim of a distracted driving accident can be both traumatizing and frightening due to the violent and unexpected nature of such an accident. Even those who choose to drive distraction-free can be subjected to a devastating accident when another driver chooses to act negligently. The San Diego car accident attorneys work tirelessly to win compensation for clients injured by negligent distracted drivers. For more information on how our experienced law team can help you in your injury lawsuit, contact our offices today.
Follow us!