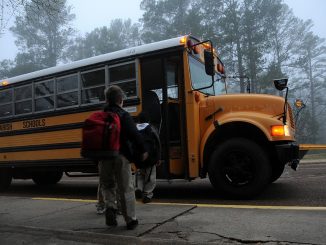 A school bus accident on the Campo Indian reservation has left eleven children hurt, according to San Diego County's authorities. State Fire Department spokesperson Mike Mohler said that the bus struck a light pole at approximately 8 a.m. causing the bus to crash. Mohler said that all the eleven children were immediately taken to a local hospital and ten out of them have been released after treating their moderate injuries.
According to the California Highway Patrol, this bus accident occurred in the parking lot of the reservation's Golden Acorn casino. The reservation is located about forty miles south-east of Downtown San Diego.
Our office wishes for all the injured children to reach a full recovery. It is hard to imagine that the bus driver failed to pay such attention to his job that the bus struck a light pole. One would think that a driver charged with the safety of kids would be more careful while operating a vehicle.
We sincerely hope and pray that none of the injured victims sustain any life-threatening injuries.