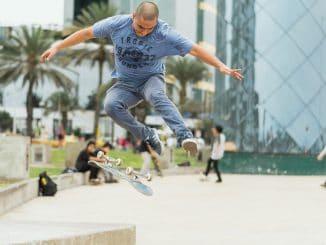 A skateboarder crossing Jamacha Road in El Cajon was killed on the night of December 21 when he was struck by a Nissan. The driver immediately stopped and paramedics were called to the scene, but the skateboarder died from the injuries at the site of the accident, according to NBC San Diego. The identity of the victim has not yet been released.
El Cajon Police are currently investigating the accident and have not stated their opinion on who was at fault in this fatal car accident. Police have also not released information on whether the 20-year-old driver of the Nissan will be charged for any violations in regards to the accident.
While skateboarders are often viewed as reckless by the public and are frequently blamed for the accidents they are involved in, skaters are commonly the victims, not the cause, of injury accidents. Skateboarders are subject to a dangerous mix of low visibility and high speed which can put them at a greater risk for collisions with motor vehicles than normal pedestrians. When a motor vehicle and a skateboarder collide, even at relatively low speeds, the chance for injuries to occur becomes very likely.
Depending on where the skater is hit and whether the collision results in him or her being pulled under the car, flipped onto the hood, or thrown away from it, a variety of injuries may occur. Any and all of these can result in long-term, permanent, or deadly damage to the skater. Even the use of a helmet may not prevent traumatic brain injury from being inflicted on him or her when struck by a vehicle at a high speed.
If you or someone you know has been injured by a negligent driver, the San Diego pedestrian accident lawyers can aid in your search for compensation from the at-fault party. For more information on how we can use our skills and years of experience for your personal injury case, contact our office.