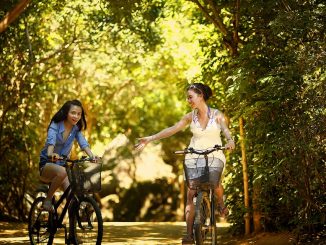 Two cyclists, a 10-year-old girl and a 23-year-old woman, are recovering from injuries they sustained after being hit by vehicles in two different auto accidents in San Diego.
The 10-year-old girl was riding eastbound on Catalina Boulevard at about 7:20 a.m. Tuesday when a 2011 Chevy van turned the corner on Wilcoz and hit her at the intersection. Despite what most people think, the young girl knows how to ride and was doing it safely. She competes in triathlons for kids and was riding in front of her dad, who was training with her. Her father barely avoided the collision.
The girl was taken to the hospital for a fractured leg and collar bone.
The 23-year-old woman sustained non-life-threatening facial fractures when a Hyundai SUV tried to pass her on the 4900 block of College Avenue, near Cresita Drive, at about 5:30 p.m. on Tuesday. The 55 year-old SUV driver was obviously in too much of a hurry to wait until it was safe to pass.
Both drivers' negligent driving caused these bicycle accidents, and they may be held liable for the damages, including medical bills, loss of income, etc. The victims' family should immediately seek counsel with a San Diego County bike collision attorney to learn about how to get the compensation they need to cover these expenses.