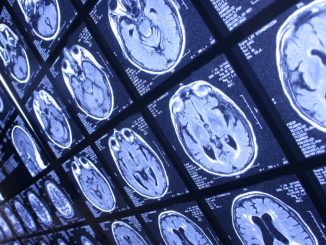 Our bodies are built to withstand trauma and impact in a variety of accidents; however, there are many times when the human body cannot cope with the injuries suffered in an accident. One of the most serious and long-lasting forms is a traumatic brain injury (TBI).
A head injury accident can occur in a variety of manners ranging from sports accidents to car crashes. While some are readily noticeable, many TBIs can go undetected without an understanding of the signs. To protect yourself and loved ones from TBIs and the dangerous effects of leaving one untreated, be on the lookout for these symptoms as listed by the Mayo Clinic:
Mild TBI
Temporary loss of consciousness or a state of confusion and disorientation;
Headache;
Dizziness, nausea, and/or vomiting;
Mood swings, depression, or anxiety; and
Changes in sleep patterns, including difficulty sleeping or excess sleeping.
Moderate to Severe TBI
Prolonged loss of consciousness or profound confusion;
Loss of coordination, bladder control, and/or bowel control;
Dilation of one or both pupils;
Clear fluid draining from nose or ears;
Convulsions or seizures;
Unusual behavior, such as combativeness or agitation;
Persistent or worsening headache; and slurred speech.
Child TBI
Change in nursing, eating, and/or sleeping habits;
Unusually irritable or depressed;
Persistent crying and unable to be consoled;
Altered attention span; and
Loss of interest in favorite activities and/or toys.
Any and all of these symptoms may mean you or someone you know has suffered a TBI and requires immediate medical attention. Any form of traumatic brain injury can result in devastating consequences that can alter a person's life forever. If you have suffered a TBI from the negligence or oversight of another, a San Diego ssi lawyer can help you win compensation to deal with your injuries from the responsible party. Contact us today for a consultation.