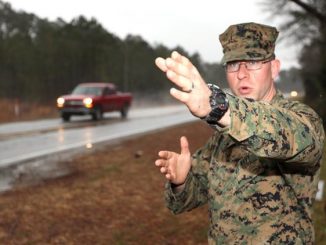 A marine was struck when he stopped to help a disabled motorist on Interstate 805 (I-805) in the Chollas View area on December 13, 2011, around 2 a.m. According to the California Highway Patrol, the Marine and two others stopped on the southbound connector to eastbound SR-94 when he was hit.
The Marine was struck by a minivan driven by a woman, who was subsequently arrested on suspicion of drunken driving. Paramedics took the Good Samaritan to UCSD Medical Center to receive treatment for the injuries suffered.
From the present information, it is quite clear that the reckless driving and irresponsible actions of the motorist led to this serious car wreck that left a Good Samaritan seriously injured. If the motorist is determined to have been at fault in this case, then she could not only face criminal DUI charges but could also be held responsible for the injuries suffered and the damages caused. To drive a vehicle under the influence of alcohol is a direct violation of California traffic laws.
The injured victim's family members should immediately seek counsel from an experienced San Diego County DUI auto accident lawyer who would help them obtain timely compensation to cover treatment, medical and hospital costs, loss of wages, loss of earning capacity, and other accident-related damages.
Our San Diego personal injury law office hopes that the injuries suffered by the Marine do not prove fatal.