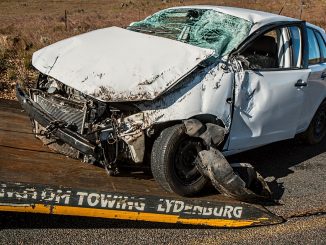 62-year-old George W. Brown was injured in a serious car wreck that occurred on November 20, 2011, around 3:15 a.m. in the 300 block of Carlsbad Village Dr. According to police spokesperson Josh Bubnis, Brown was found unconscious, lying on his side in the eastbound lanes of Carlsbad Village Drive.
Brown suffered serious head injuries and was immediately transported to Scripps Hospital in La Jolla for medical treatment. From the available information, it is unclear what led to this serious car wreck. The accident is under investigation.
The hit-and-run driver committed felony of leaving the accident scene and may be held accountable under California Vehicle Code 20001 (a) which states: "The driver of a vehicle involved in an accident resulting in injury to a person, other than himself or herself, or in the death of a person shall immediately stop the vehicle at the scene of the accident."
Meanwhile, the injured victim's family members should immediately seek counsel from an experienced San Diego County pedestrian accident lawyer who would educate them about their legal rights. This lawyer may also help the victim obtain compensation for the losses occurred in this crash.
Our personal injury law office hopes that the injuries suffered by Brown do not prove fatal or have long-term effects.