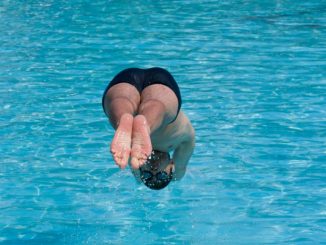 Southern California is a great spot for lounging by the pool or throwing backyard parties, especially in the warm summer months. However, swimming pools can also cause serious injuries and even death. Young children are especially at risk from swimming pool drowning injuries.
If you're preparing a pool for summer fun, here are a few things to consider in order to prevent injuries.
Use a fence that goes all the way around the perimeter of your pool, hot tub, or both. The fence should have self-latching gates that small children cannot open on their own. Alarms on doors or gates leading to the pool offer an extra layer of protection.
Anti-entrapment drain covers prevent swimmers or their clothing from getting caught in drains, which can result in drowning.
Make sure pool and spa covers meet federal and state safety requirements, to decrease the chance that someone will get stuck underneath them.
Make sure everyone in the family knows how to swim. If you have family members who can't swim, keep them out of the pool unless they are wearing personal floatation devices (PFDs) appropriate for their height, weight, and body size.
Have at least one family member take classes in emergency first aid and CPR. These skills help protect everyone in the family and can literally save a life.
Swimming pool-related injuries can be severe. If you or someone you care for has been injured in a swimming pool, the knowledgeable San Diego swimming pool injury lawyers can help. Contact us today for a free, confidential consultation.