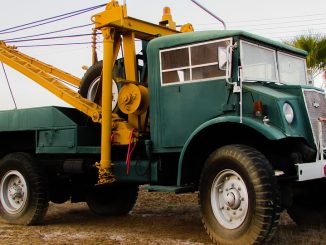 40-year-old Christopher Barton Tatro was killed in a tragic hit-and-run car collision that occurred on December 17, 2011, around 2 a.m. on 91 Freeway in Riverside. According to California Highway Patrol, Tatro was loading a disabled vehicle onto his flatbed truck on the side of the eastbound lanes of the freeway near Monroe Street when he was hit by a tan sedan, possibly a beige late-1990s Saturn.
The car veered from the number five lane into the left side of the tow truck and then struck Tatro. The collision threw Tatro about 60 feet into traffic lanes. He suffered massive injuries to his legs and torso.
Tatro was immediately transported to Riverside Community Hospital where he was later pronounced dead around 4:20 a.m.
From the available information, it appears that negligent and distracted driving of the sedan driver contributed to this serious multiple vehicle collision. If it is found that the sedan driver was driving inattentively, then he may be held liable for this accident. Also, this sedan driver has committed the felony of hit-and-run, which is a direct violation of California traffic law.
The victim's family members should immediately seek counsel from an experienced Riverside County truck accident lawyer who would educate them about their legal rights. The victim's family may file a wrongful death claim against the sedan driver to obtain compensation to cover funeral and burial costs, loss of anticipated earnings, loss of love, care and companionship, and other accident-related damages.
Our personal injury law office sends sincere condolences to the victim's family and friends.