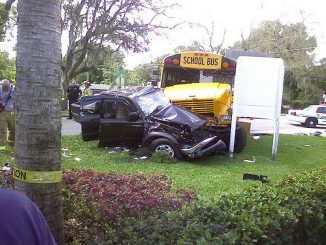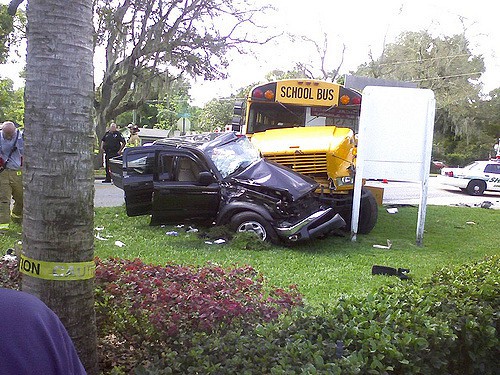 Margaret Birch, 75, suffered serious injuries in a serious Lake Elsinore car accident that occurred on November 29, 2010, around 3:00 p.m. According to California Highway Patrol Officer Ron Thatcher, Birch pulled her minivan in front of a school bus when the collision occurred. The impact of the car crash was so strong that Birch's car was pinned under the school bus.
Fortunately, all the 51 school students who were traveling in the bus escaped unhurt. Birch was immediately transported to Inland Valley Regional Medical Center in Wildomar to receive treatment for her leg injuries.
This accident is a good illustration of one of the main rules of the road: always watch out for traffic before entering an intersection or roadway. If you do not look for cross-traffic, you can possibly violate another motorist's right of way and cause an accident. Even worse, that motorist may be driving a larger vehicle—such as a school bus—placing you and your passengers in danger of serious injury or even death.
We sincerely hope and pray that Birch did not suffer any life-threatening injuries in this bus accident.