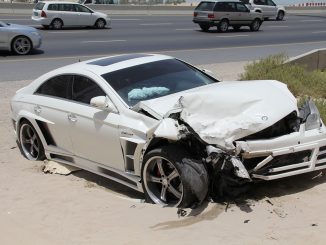 One person suffered serious injuries when he was struck by Juan Zermano, 23, with his car outside a party in Chula Vista around 1 a.m. on October 3, 2010. According to the Chula Vista Police, Zermano was arrested on suspicion of felony drunken driving and assault with a deadly weapon. This Chula Vista pedestrian accident occurred near the intersection of Fourth Avenue and Moss Street in Chula Vista, a city in South San Diego County.
Chula Vista police Lt. Fritz Reber said that a 16-year-old boy, who was part of an argument, called his brother, Zermano, to pick him up. Zermano picked up his brother and others and drove away from the argument. He then made a sudden U-turn, drove up on the curb, and struck the victim badly.
The injured victim was taken to UCSD Medical Center for treatment from where he was released after two hours. If Zermano is determined to have been at fault in this case, then he could face not only criminal DUI charges and charges of assault with a deadly weapon (using his truck as a tool to attack and strike the victim), but could also be held financially responsible for the injuries and damages he caused. The injured victim could seek compensation to cover medical expenses, loss of earnings, cost of hospitalization, rehabilitation, and other related damages. In addition, if the accident was deemed intentional, then the injured victim might be entitled to punitive damages from Zermano.
We sincerely hope and pray that the injured victim did not suffer any catastrophic injuries and recovers to his health soon.