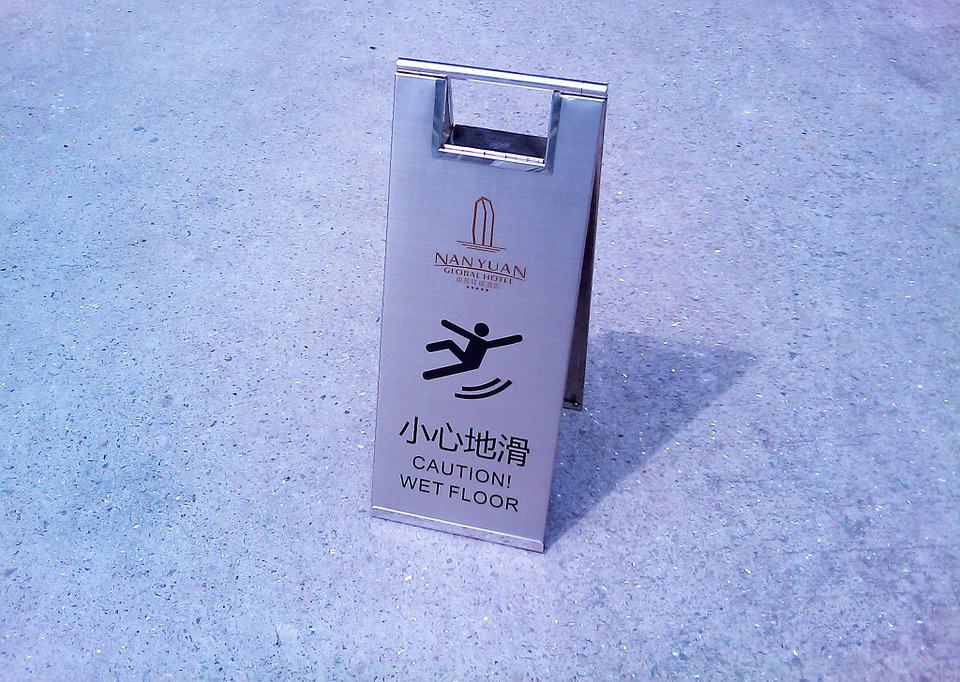 Slip and Fall Accidents / Premises Liability Claims
If you are a tenant, a visitor, or a customer on another person's San Diego County property, and you are seriously injured because your landlord, a proprietor of a business, or a private property owner failed to repair a broken stair or didn't warn you about a water spill, is it your fault?
The answer is no. It is the duty of the property owner to make sure the property is safe and to warn of known safety hazards. In law, the term for this is "premises liability", and it means that you have the legal right to compensation for medical bills, lost wages, and other losses if they result from the negligence of a property owner regarding reasonable standards of safety.
We have built our reputation for achieving fantastic results for its injury accident clients largely due to successfully handling premises liability and "slip and fall" claims. In fact, other California and San Diego personal injury attorneys regularly refer their slip and fall clients to us due to the results we obtain for slip and fall injury cases.
We have offices in Downtown San Diego and in Carlsbad, CA for North San Diego County clients. Our team of personal injury lawyers in San Diego handles premises of liability cases including negligent security, chemical exposure, toxic mold injuries, slip and fall accidents, and more. Our lawyers will put you at ease, explain the legal process, and fully acquaint you with the details of your case so you can feel comfortable and make informed decisions.
Examples of premises liability cases include…
Slip and fall accidents:
We all slip, trip, or stumble once in a while, and we don't go looking for someone else to blame. Things change if you are seriously injured in a fall due to the carelessness or negligence of others. If your injury was caused by the negligence of a property owner, you have a right to compensation.
In San Diego, slip and fall hazards can include…
Badly repaired or broken steps, railings balconies, or sidewalks
Stairs and safety railings that are not up to code because they aren't level, are too high, too low, too steep, or are otherwise dangerous
Foreign objects in a dangerous place, like a stairway landing or entryway
Mold or slippery plant growth
Standing water, mud, or spills
Trip hazards due to poor or inadequate lighting
Many of these conditions can easily be hidden or cleaned up by a property owner after an accident, so it is crucial that you hire an attorney and quickly obtain evidence-including photographic proof-of a safety hazard. We know that time is of the essence in slip and fall cases. Getting the evidence is our first priority.
Negligent security:
Failure to provide a reasonable measure of safety from dangers including…
Home invasion
Burglary
Robbery
Assault (including bar fights and concert injuries)
Rape or sexual assault
Dog bites or animal attacks
Negligent security cases, also called premises security cases, can be complicated and difficult to prove. In these cases, it is important to hire a knowledgeable and dedicated lawyer.
Exposure to:
Hazardous chemicals
Toxic mold
Asbestos
Lead
Chinese drywall
Exposure to hazardous substances can cause permanent injuries and debilitating medical conditions.
You have a premises liability or slip and fall case in San Diego County if you are able to prove either…
That the property owner did not maintain the property to reasonable standards of safety
That the property owner knew about a safety hazard and failed to warn others or take precautions to keep people, especially children, away from a safety hazard
That the property owner ignored hazardous conditions that eventually damaged neighboring property
We are one of San Diego County's most technologically advanced offices, using paperless records for instant access to information and the latest legal software to present important evidence in the most effective manner. If you are injured and unable to travel to one of our offices, we will come to you.
If you or someone you love was injured from a slip and fall or because of a property safety hazard in San Diego County, let us help.
Follow us!