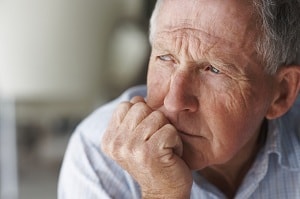 If your loved one is in need of medical care, assisted living or memory care make sure to research all your options thoroughly before considering a hospital. San Diego has many thriving senior living options that can provide high level of medical care without needing to be hospitalized.
Senior citizens have a high likelihood of ending up in the hospital at some point, whether it is for a minor or major injury or illness, but the complications of such visits may extend beyond the merely physical. A Chicago-based study recently published results of 12 years of research that found hospital stays for adults over the age of 65 may result in a vastly increased rate of decline in cognitive and memory function.
According to a report by CBS News, the study, which followed 1,870 adults at least 65-years-old over the course of 12 years, found that those who were hospitalized at some point experienced double the decline in memory and cognition than they did prior to entering the hospital and compared to other subjects that were never hospitalized. The study involved researchers performing thinking and memory tests on subjects every three years and assigning scores based on their performance. Over the course of the study, 71 percent of the subjects were hospitalized at least once.
While scores decline as subjects grew older, decline rates quickly jumped after a hospital stay, with long-term memory declining three times faster and attention 1.5 times faster after the first hospital stay. The increased rate of decline was marked as similar to a person 10 years older. While the severity of injuries and treatment were taken into account in relation to cognitive function, only three percent ever entered a critical care unit. Researchers believe that those with mental problems may be more likely to be hospitalized in the first place, but also stated that cognitive function is the least considered factor in acute medical care, with hospital environments and care often worsening it.
Being injured or contracting an illness while in a hospital is a misfortune that can befall a person at any age, as medical errors can take many forms and result in many types of accidents. Before considering a hospital, ensure you have considered a skilled nursing facility that are here to help you throughout your journey to recovery. Whether it's short-term or long-term rehab, around the clock licensed nursing care in a supportive environment is are available.