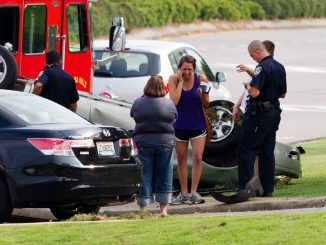 57-year-old Tina Vang was struck and killed in a San Diego car crash that occurred on June 18, 2011, around 9:50 p.m. in the 7700 block of Linda Vista Road. According to San Diego Police Officer David Stafford, Vang was crossing the street to her car when she was struck by a Chevrolet Impala traveling southbound on Linda Vista Road.
Vang was immediately transported to a nearby hospital for medical treatment, where she was later pronounced dead. An investigation is on to determine the exact cause of the accident. It would be interesting for the investigating officers to determine whether the motorist was speeding, distracted, driving under the influence of drugs, or was talking on the phone.
If it is found that the motorist was speeding or driving negligently, then he may be held liable for the victim's wrongful death. The victim's family members should consult with a San Diego pedestrian accident lawyer who would assure that the at-fault party is held liable and brought to justice. Vang's family members may be eligible to obtain compensation to cover funeral and burial costs, loss of love, care and companionship, and other accident-related damages.
Our law office offers sincere condolences to all those who knew and loved Vang for such a heart rendering loss.