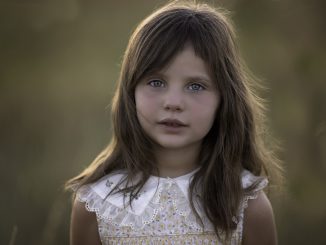 The La Jolla, California community gave their final good wishes and thoughts for young Ashley Heffington's soul on Sunday. Ashley was a 9-year old girl who died 12 days after her family's car was hit by an SUV near the San Diego Sports Arena on New Year's Eve. Locals visited the La Jolla Presbyterian Church to honor the little girl's memory and have started a memorial fund to help out the family.
Ashley suffered major bodily injuries from the serious car crash before she finally succumbed nearly two weeks later. The driver of the SUV is suspected of driving under the influence of prescription drugs at the time of the car crash. You can read more of the serious La Jolla car crash that took away this young girl's life in this CBS8.com story.
We believe that tragic losses such as Ashley's life are major eye-openers to everyone, reminding them about the importance of driving safely. It is important to be as clear-minded and as attentive as possible when driving, especially when traffic is the busiest. We hope and pray for Ashley Heffington's soul to rest in peace and for the safety of all San Diegans.
If you or any of your loved ones are victims of a La Jolla auto accident and are in need of assistance, don't hesitate to contact La Jolla car accident lawyer and the San Diego, CA personal injury lawyers for more information. You can also contact the San Diego accident attorneys for helpful information and a free initial consultation.