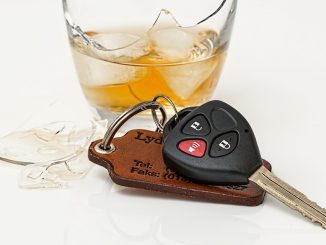 On Thursday, March 12, at about 5 p.m., a 19-year-old teenage drunk driver was heading southbound on North Indiana Avenue in the North San Diego County city of Vista. The teen failed to stop before the turn, which caused the car to hit the curb and blow a tire out. The car then accelerated and crashed into the Vista Clock Tower. According to the story, right after the car crash, the driver took off leaving his 16-year-old injured passenger behind.
San Diego Sheriff's Deputy Laura Hurtado said that the passenger, riding in the front seat, suffered a cut lip and burns from the deployed airbag.
The drunk driver was arrested a short distance away and was taken to the hospital where he was treated for injuries on his forehead. The teen driver has been booked on charges of driving under the influence, felony hit-and-run, and child endangerment.