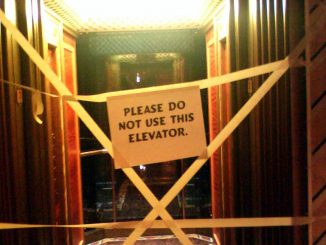 Many people do not realize that a business can be held legally responsible for injury or death due to the business's negligent security. Issues of dim lights, video cameras that do not work, broken locks, and lack of security patrols could be the difference between life and death if they create unsafe situations. Criminals wait for an opportunity to strike, and if security provided the opportunity to harm innocent victims then property owners may be legally responsible for those injuries.
Convention centers, shopping malls, apartment buildings, office buildings, hotels, motels, and other property owners are responsible for maintaining a safe environment for their visitors, workers, and residents. Consider some of the issues if you believe that you have been harmed due to negligent security:
Was your loved one attacked where a business should have known about a criminal threat and responded to them? If an area has a history of crime, or if the police have been called on many occasions, the business should provide a reasonably secure environment. This includes, and is not limited to, proper lighting, security guards, and surveillance cameras.
Parking lots should have sufficient lighting to guide people to their cars and discourage criminals from mugging innocent people. Even adjacent business owners may hold a degree of liability in these cases.
Business owners that are aware they are in a high crime area that does not maintain their security systems on windows and doors or have failing buzzer systems, may be held liable for attacks that caused injury or wrongful death.
If a school ignored a threat of violence, they could be liable as well. Did the school have a plan for dealing with violence? Negligent security may be a factor if your child was harmed while at school.
If any of this sounds familiar to you or your loved one's injury or wrongful death, you may have a claim against a business for negligent security. These cases are very fact specific and reviewing your case with an experienced premises liability trial attorney is a must. We have built a reputation for successfully prosecuting negligent security cases. Many lawyers, due to the difficulty and expense, do not handle these cases. We do. In fact, other personal injury lawyers routinely refer their premises liability clients to our office because of our successful reputation. You can contact our office for a free consultation at any time to learn about your legal rights.