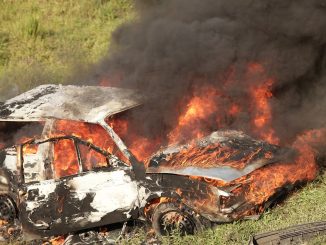 Highland resident Benjamin Lobato Huante, 49, who was an entomologist working in San Diego County in Fallbrook on Wednesday, was killed after his car tumbled off of a cliff more than 100 feet, and died.
Huante had been setting traps for insects around the avocado trees in the area for the study had been in an all-terrain vehicle that crashed when he overcompensated and fell down a cliff around 11 a.m. San Diego County sheriff's and coroner's officials reported that Huarte died at the scene, as noted on the county coroner's Web site.
The victim of the San Diego County auto accident worked for Integrated Growers Service of Escondido, as Dean Fryer, a spokesman for the California Department of Industrial Relations' Division of Occupational Safety and Health said.