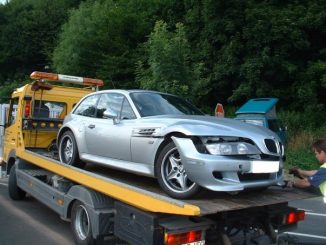 An unidentified 20-year-old Roseville woman suffered critical injuries in a Placer County car accident that occurred on October 17, 2010, around 3:02 p.m. on Church Street in Placer County, 400 miles from San Diego. Roseville Police Department officers said that the injured woman driving her 1989 BMW Sedan failed to negotiate a curve near Circuit Drive.
The BMW failing to take the curve, collided with a tree and then with the Union Pacific Railroad Yard property. The injured female driver was immediately transported to Sutter Roseville Medical Center for treatment.
Authorities investigating this serious car accident believe that slippery road might have contributed to it. Alcohol and drugs are not believed to be factors behind this car accident. Roseville Police Department's Major Accident Investigation Team is trying to determine the exact cause of this critical car accident.
It is worth looking into the condition of the road. Is there a proper system to water drainage after a rainfall? Was the overflow system clogged? If it is found in the investigation that an unsafe road leads to this car accident, then the injured victim can seek compensation from road maintenance authorities to cover the cost of treatment of injuries, hospitalization charges, and other accident-related damages.
We sincerely hope and pray that the injured car driver did not suffer any life-threatening injuries and that her injuries heal soon.