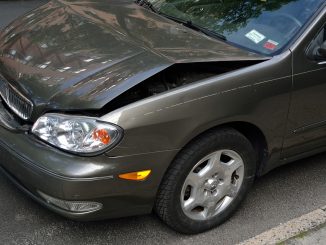 Cameron Cook, 18, of Ladera Ranch was killed in a fatal Orange County DUI car accident that occurred on April 2, 2011 around 11:40 p.m., south of Katella Avenue along the 57 freeway in Anaheim, approximately 91 miles from San Diego. California Highway Patrol officers reported that Cook was a passenger in a Camaro that was struck by a Honda Civic driven by Ashley Bryan.
California Highway Patrol officer Devon Boatman said that the Camaro spun after being struck and finally came to rest facing north on the right shoulder of No. 5 lane along the southbound 57 freeway. The vehicle was then struck by Bryan's vehicle, pushing Cook over the edge of an overpass to the ground below. Cook was immediately transported to a local hospital for treatment where he was later pronounced dead.
Officials later arrested Bryan on suspicion of driving under the influence and gross vehicular manslaughter. From the available information, it is clear that Bryan's negligent actions lead to this fatal car accident that killed the teenager. It is indeed an unfortunate thing that due to the negligent and intoxicated driver the young teenager lost her life. Bryan will most likely be found to have violated California Vehicle Code Section 23152(a) which states that "It is unlawful for any person who is under the influence of any alcoholic beverage or drug, or under the combined influence of any alcoholic beverage and drug, to drive a vehicle."
Cook's family members should consult with an experienced wrongful death lawyer in Orange County to obtain compensation to pay funeral and burial costs, loss of earnings and financial support, and loss of love and companionship. Our law office offers sincere condolences to all those who knew and loved Cook for their loss.