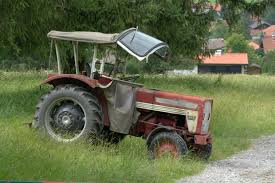 A 36-year old woman was severely injured in an Orange County truck accident as a commercial truck tractor went off a residential street in Garden Grove and hit several trees, a fence, concrete planters and a block wall before coming to a stop. This truck accident took place on February 12, 2010 around 11 a.m. The injured woman, Olga Quiroz, was standing in her yard when she was struck and dragged under the truck. Quiroz was taken to a local hospital with lacerations, fractures, and other injuries to her legs.
The truck driver, William Davis, 44, of Orange, was uninjured, and evaluated to have been driving under the influence of alcohol and was later arrested on suspicion of felony DUI. Davis has also been linked to a non-injury hit and run traffic collision that happened about 45 minutes before at Euclid Avenue and Trask Street.
Our office wishes for a speedy recovery for Olga Quiroz. It has to be said that drivers need to be extremely careful while driving in residential areas. Also, driving under influence can lead to fatal consequences.
Follow us!