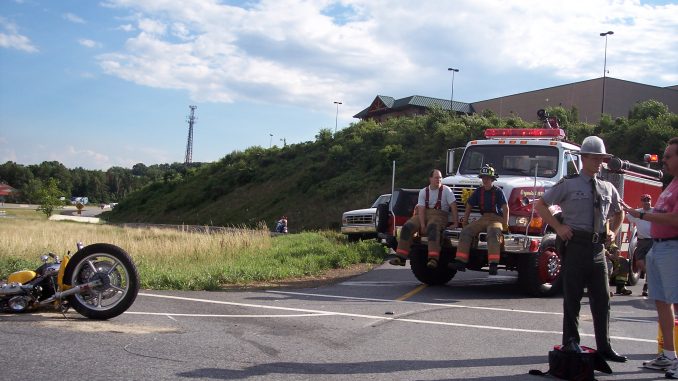 An unidentified motorcyclist sustained serious injuries when he lost control of his motorcycle and went down a road near Aguanga in Riverside County, approximately 88 miles from San Diego. This motorcycle accident occurred on Sage Road on September 6, 2010, around 2:30 p.m. According to California Highway Patrol officers, the motorcyclist apparently lost control and skidded off the right shoulder of the road.
The injured motorcyclist declined to go to a nearby hospital for treatment. His crumbled bike was later towed away to clear the road. California Highway Patrol officers are investigating the cause of this motorcycle accident.
If this traffic accident occurred due to the bad condition of the road or any mechanical failure, then the injured biker needs to know his legal rights from an aggressive Riverside County motorcycle accident attorney. The injured victim is eligible for compensation to cover his medical expenses, lost earnings, and pain and suffering, if this accident was not his fault.
Follow us!