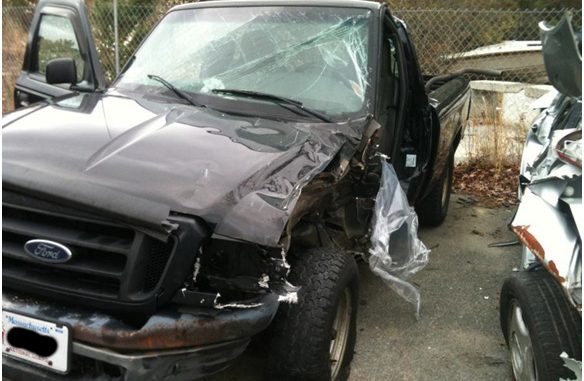 A 71-year old woman and her 43-year old son suffered serious injuries when a Nissan Titan veered into their home on September 14, 2010, around 1:40 a.m. According to California Highway Patrol officers, the pickup truck crashed through the bedroom and living room of the victim's home in Victorville, located approximately 100 miles from San Diego in San Bernardino County.
Fortunately, six to seven people sleeping upstairs escaped unhurt. The pickup truck driver, though, suffered minor injuries in this truck accident. The Fire Department crew that responded to the accident scene shored up the house to prevent it from collapsing. Hopefully it will not be "red-tagged" as uninhabitable and torn down.
From the present facts it appears that the negligence and inattentiveness of the truck driver caused this accident. Investigating officers need to find out whether the truck driver was driving under influence—which he most likely was given the nature of this auto accident and the time of day–or was distracted. If it is found that the truck driver was negligent, then he will be responsible to pay compensation to the injured victims for medical costs, loss of earnings, pain and suffering, and the damage done to their house.
Follow us!