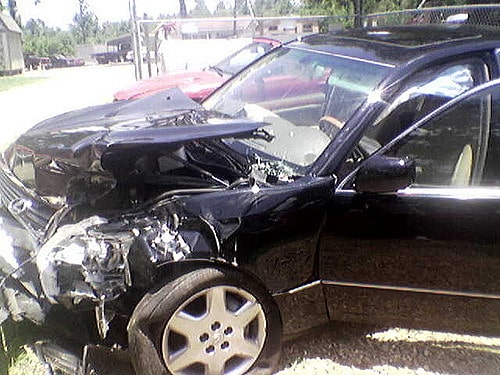 A 26-year-old man suffered critical injuries in an Adelanto hit-and-run pedestrian accident that occurred on August 10, 2011, around 1:30 a.m. in Adelanto. According to San Bernardino County sheriff's officials, deputies found a man lying in the center of the pathway at Rancho and Aster Roads, about 2-1/2 miles west of Highway 395.
The injured pedestrian suffered serious head injuries, possible fractures on his left leg and severe road rashes. The car accident victim was immediately airlifted to Arrowhead Regional Medical Center in Colton to receive treatment for the serious injuries suffered.
From the available information, it is evident that the reckless and irresponsible behavior of the driver led to this serious car wreck. We trust that this hit-and-run motorist will soon be apprehended and brought to justice. It is illegal under California to leave the scene of any traffic accident and that includes a car wreck. This motorist should have remained at the scene, waited for the authorities to arrive, and helped the injured victim in any way he could; but, he chose to drive away from the scene.
The injured pedestrian should consult with an experienced San Bernardino County hit-and-run auto accident attorney who would educate him about his legal rights and help him obtain a timely compensation to cover treatment, medical and hospital costs, loss of wages, loss of earning capacity, and other accident-related damages.
Our law office sincerely hopes that the injuries suffered by the pedestrian do not prove life-threatening.
Follow us!