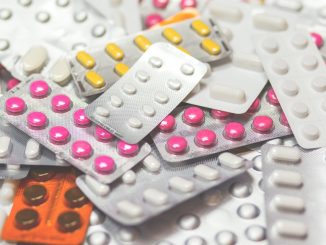 Dr. Wayne Funk, a longtime psychiatrist in El Cajon, is fighting to keep his medical license after being accused of medical malpractice by the Medical Board of California. The 87-year-old doctor is thought to have been collecting powerful surplus painkillers and sedatives, such as Oxycodone, Diazepam, Lorazepam and Temazepam, from his patients and then redistributing them to other patients as a means of making them cheaper.
Funk, licensed in California since 1954, was subject to an investigation started a year ago by the Medical Board of California and the U.S. Drug Enforcement Agency. According to the accusation filed in the Administrative Law Court, "the investigators observed a counter with numerous sample medications and a basket containing prescription bottles, including controlled substances, which were returned by patients."
The University of Kansas school of medicine graduate is also being accused of prescribing the anti-anxiety drug, Xanax, to a patient over a two month period without any proper reviews or examinations. The patient had to later seek medical attention from another doctor for detoxification.
During the investigation, Funk surrendered his DEA certificate to dispense controlled substances but denies any wrongdoing. No hearing date has been set.