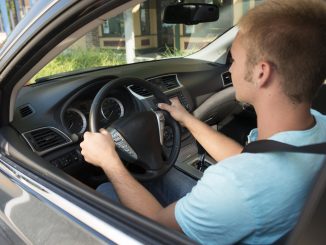 44-year-old Francisco Donato was struck and injured in a serious bicycle accident that occurred on October 27, 2011, around 6 a.m. between Chino Avenue and Arvidson Street. According to the Police officials, Donato was pedaling south along the 13300 block of East End Avenue when he was struck by 18-year-old Gerardo Mendez driving a 2001 GMC Yukon. The teen was attempting to pass another vehicle when the collision happened.
Donato suffered serious injuries and was immediately airlifted to Arrowhead Regional Medical Center for treatment. From the limited information, it is clear that the negligence and reckless driving of the teen driver led to this serious bicycle wreck. The investigation is in process.
Meanwhile, the injured bicyclist should immediately seek counsel from an experienced San Bernardino County bicycle accident lawyer who would educate him about his legal rights and assure that the at-fault party is brought to justice.
The injured victim can also file a personal injury claim against the at-fault party to obtain compensation to cover treatment, medical and hospital costs, and other accident-related damages.
Our personal injury law office sincerely hopes that the injuries suffered by the bicyclist heal soon.