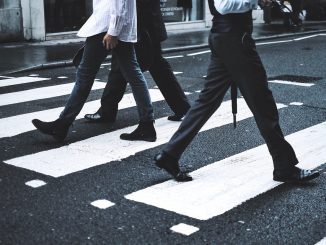 A 36-year-old Poway woman suffered serious injuries in a truck wreck that occurred on September 13, 2011, around 11 a.m. on Valle Verde Road at Dorset Way in Poway. According to Sheriff's Sgt. Daniel Vengler, the woman was walking her dog when a small pickup truck veered into her path.
The pickup driver, a 58-year-old Poway man, was going north on Valle Verde Road and lost control of the vehicle. The truck hit a street sign at the intersection and dislodged it. The pedestrian suffered several injuries, including a serious head injury, and was immediately transported to Palomar Medical Center in Escondido to receive medical treatment.
The injured woman should immediately seek counsel from an experienced San Diego County pedestrian accident lawyer who would educate her about her legal rights and options and assure that the at-fault motorist is brought to justice. A detailed investigation into the exact cause of the truck accident is underway.
As for now, the injured pedestrian can file a personal injury claim against the at-fault pickup driver to obtain compensation to cover treatment, medical and hospital costs, loss of wages, loss of earning capacity, and other accident-related damages.
Our personal injury law office sincerely hopes that the injuries suffered by the pedestrian heal soon.