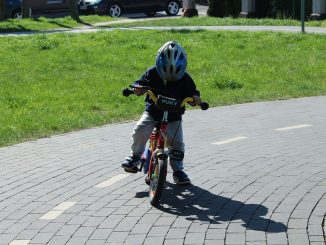 6-year-old Anthony Martinez was killed in a tragic pickup-truck wreck that occurred on November 24, 2011, around 4:20 p.m. at the 1300 block of W. Olive Street. According to Cmdr. Tom Chronister, Martinez was riding his bike along the sidewalk, entered the street, and was struck 50-year-old Jesus Calderon Ruvalcaba.
Martinez suffered fatal injuries and was pronounced dead at the accident scene. From the available information, it is unclear what led to this serious truck wreck. Was the driver speeding? If it is found that the truck driver was driving negligently or recklessly, then he might be held liable for the young boy's death.
Meanwhile, the injured juvenile's family members should immediately seek counsel from an experienced Ventura County bicycle accident lawyer who would educate them about their legal rights. This lawyer may also help young boy's parents obtain compensation to cover treatment, medical and hospital costs.
Our personal injury law office sends sincere condolences to the young boy's parents.