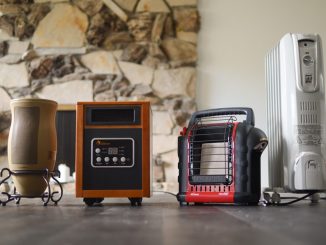 The U.S. Consumer Product Safety Commission (CPSC) has recently released a report detailing winter-weather related products that have been recalled by the organization that people may still have in their homes. These products help to heat houses during cold weather and as such are much more likely to cause an accidental injury or property damage now that winter has arrived.
All of the five products listed by the CPSC have the potential to overheat and cause a fire or a form of burn injury due to their unsafe nature. The recalled products are:
Meijer Touch Point Oscillating Ceramic Heaters – Possibility of oscillating mechanism shorting out can pose a risk of fire.
Flow Pro, Airtech, Aloha Breeze, and Comfort Essentials Heaters – Risk of malfunctioning that leads to overheating, smoking, burning, melting, and possible fire.
Lasko Portable Electric Heaters – Overheating of electrical connection can lead to melting and possible fire hazard.
Honeywell Electric Baseboard and Fan Heater Thermostats – Can overheat, causing them to smoke and melt, posing a risk of burn injury.
GE Zoneline Air Conditioners and Heaters – Possible failure of electrical component may cause fire.
While consumers are warned to not leave space heaters unattended and to make sure that there are no surrounding objects which may pose a fire risk due to a nearby heater, the malfunctions in the dangerous household products listed put consumers at serious risk. Even when a consumer takes all due precautions with the products they use, malfunctioning equipment may cause accidents and injuries which even the most cautious consumer cannot prevent.
If you or a loved one has been injured by a hazardous product, contact a defective product lawyer in San Diego County. Our experienced law team can apply their years of work in the personal injury field to your case to win the best results possible.