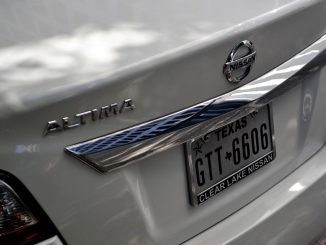 The US Department of Justice launched an online database available to all government agencies and to consumers to help detect automobile title fraud, theft, and other crimes involving cars.
The new database, called The National Motor Vehicle Title Information System (NMVTIS, editor: Great acronym, guys!), launched on January 30, 2009 and is available to consumers through several fee-for-service websites. Consumers can use the system to verify and exchange title and brand data as well as look up vehicle histories, including odometer data.
The launch of NMVTIS occurred only after three public interest groups–Public Citizen, Consumers for Auto Reliability and Safety (CARS, editor: Much better acronym.), and Consumer Action, sued the federal government seeking an order from the Court to force the government to implement NMVTIS as Congress had instructed 16 years ago.
While the database is not complete right now–less than two-thirds of all cars are listed–it is a step in the right direction to help prevent consumer fraud.
If you experience fraud in the purchase of a car, or if you buy a new vehicle that does not work properly, call our lawyers to learn about your rights.