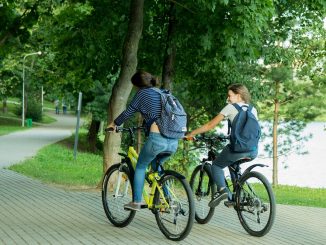 Two bicyclists were sent to the hospital with severe head injuries in two separate San Diego-area bicycle accidents recently, with one of the accident victims also suffering spinal cord injuries.
The first accident involved a 54-year-old woman riding her back in Carmel Valley. She was traveling down a steep hill on El Camino Real when she lost control of the bicycle and fell. Rescue workers rushed her to a nearby hospital for treatment of the severe head injuries she suffered in the accident. Investigators are still trying to determine what caused the accident and whether she was wearing a helmet at the time of the crash, according to an article in the Del Mar Times.
The second accident left a 25-year-old man with spinal fractures, jaw damage, and a traumatic brain injury. He was riding along a driveway on Camino Santa Fe when he crashed. Medical workers said that his injuries were non-life-threatening, but the hospital to which he was taken has not issued an update on his condition. Meanwhile, investigators continue to look into the causes of his accident.
Injuries from bicycle accidents can range from bruises and scrapes to severe, even life-threatening traumatic brain injuries or spinal cord injuries. Our dedicated San Diego bicyclist injury lawyers have the experience and resources to help you get the compensation you need for any kind of bicycle-related injury caused by another's negligence. For a free, confidential consultation, call us today.