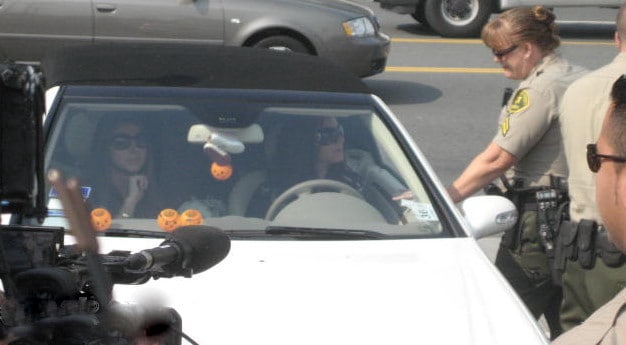 Earlier today, Britney Spears crashed the front of her Mercedes SL into the rear of a red Ford Explorer while driving on the Strip in Los Angeles. Luckily there were no significant injuries.
This is the third notable accident Britney has been involved in. On April 14, it was reported that Ms. Spears rear-ended another vehicle when she failed to realize that the vehicle in front of her came to a stop.
She was also involved in a hit and run accident when she struck a parked car while trying to park her vehicle:
We say this (slightly) jokingly: "Will she spend the money to hire a driver before she kills someone?"
It is very clear that Ms. Spears is an extremely poor driver and is a danger to herself and others. Her license should be revoked. If Ms. Spears was not a celebrity and just a regular driver, she would have already lost her license after being involved in multiple accidents, including a hit and run accident.
We can only hope she stops driving before she does kill someone.
Follow us!