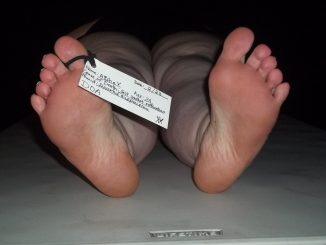 Rosangela Celestrino was called to a Rio de Janeiro hospital to identify her mother's body on September 23, 2011, only to find that her mother was still alive.
The mother was initially admitted to the Hospital Estadual Adao Pereira Nunes for a pulmonary infection. Doctors had pronounced 60-year-old Rosa Celestrino de Assis dead, and she was placed in the refrigerated drawer of a hospital morgue for two hours.
"I went to kiss my mom, and she was breathing."
The mother was immediately taken to the ICU, intubated again, and put on a respirator.
The nurse who first suspected the mother was dead was fired and the doctor who pronounced her dead had resigned. The Celestrino family made a police complaint. If medical negligence is proven, the family could sue the hospital for personal injury. If the mother dies, the family can file a wrongful death suit for manslaughter.