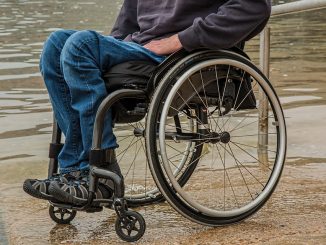 We've written before about Benetta Buell-Wilson's ongoing fight with Ford Motor Company regarding her record-breaking $369 million trial court verdict after her Ford Explorer rolled over on Interstate 8 (I-8), which left her paralyzed due to a crushed spine (Crippled San Diego Injury Victim Beats Ford Motor Co.; Record San Diego Roll-Over Verdict to be Reviewed).
Well, Buell-Wilson won again and this time it is final. Ms. Buell-Wilson has been fighting since she was injured earlier this decade and for the last five years since a San Diego jury awarded her $369 million, including $27.6 million in compensatory damages and nearly $340 million in punitive damages. After several appeals, including a reduction of the total verdict to $82 million, the United States Supreme Court finally ended this legal ordeal by failing to accept Ford Motor Company's appeal. Ford will now be forced to pay Buell-Wilson the $82 million verdict.
In June 2002, Buell-Wilson was severely injured and paralyzed while she was driving on I-8 near Tavern Road in Alpine in East San Diego County. The San Diego County auto accident occurred when she swerved to avoid an object on the freeway, causing her vehicle to roll over several times and come to rest on its' roof. Buell-Wilson alleged that the design of the Ford Explorer because it was unstable and had a weak roof, particularly at its' "C pillar" behind the front seat and in front of the rear seat.
Congratulations to Buell-Wilson and her husband. It takes a great deal of determination and courage to fight a multi-billion dollar company like Ford to get the compensation one deserves and to punish Ford for its' knowing failure to make a safe vehicle. We hope they now have peace.