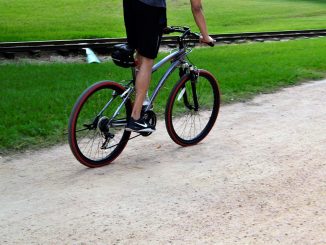 An unidentified 20-year-old bicyclist suffered critical injuries in a Riverside bicycle accident that occurred on August 23, 2011, around 7 p.m. at Van Buren Boulevard and Canyon Ridge Drive Road near the California Citrus State Historic Park in the Arlington Heights neighborhood.
According to the Police Officials, the bicyclist was traveling south on Van Buren in the northbound bicycle lane when this crash occurred. The biker attempted to turn onto westbound Canyon Ridge, which took him across traffic lanes and into the path of a northbound GMC.
The injured bicyclist was immediately transported to Riverside Community Hospital to receive medical treatment for the critical injuries suffered.
The bike accident is still under investigation to determine who was at fault and who had the right-of-way. In this scenario, the injured bicyclist should immediately seek counsel from an experienced Riverside County bicycle accident lawyer who would educate him about his legal rights and options and help him obtain timely compensation to cover treatment, medical expenses, hospital costs, and other accident-related damages.
Our personal injury law office sincerely hopes that the injuries suffered by the bicyclist heal soon.