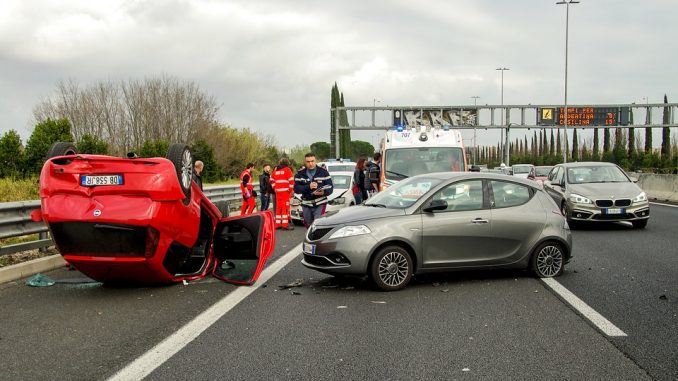 A SUV driver was arrested and charged with hit and run causing injury on June 13, 2010, after he hit a sedan, leaving the occupants inside injured. According to the California Highway Patrol, this car crash occurred near Orangethorpe Avenue close to the northbound 57 Freeway (SR-57).
The SUV left the sedan in an upside down position at the incident scene and fled away from the scene. The driver of the SUV went west on Orangethorpe Avenue and was arrested as he drove on the southbound 57 Freeway.
We offer our sympathies to the injured victims and wish for their speedy and complete recovery. Injured victims can seek compensation for their medical bills and other relevant expenses from the SUV driver if he is determined to be negligent in causing this traffic accident. Regardless, it is inhuman to leave someone injured at the scene of an accident. There is no excuse for a hit and run accident. Not only is it a violation of California Vehicle Code Section 20001(a), but it is simply morally reprehensible that someone would cause such a major accident and then leave the scene of the accident.
Follow us!