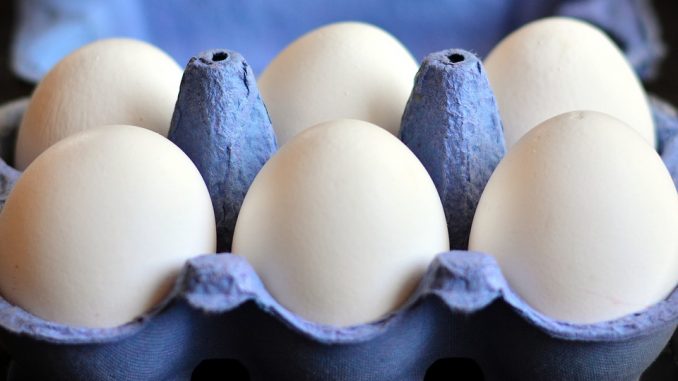 Hard-cooked eggs from a Michael Foods' Nebraska plant have been subjected to a massive recall due to listeria contamination caused by a repair project that occurred in the processing room of the facility. Initially, the recall was issued on January 26, but has since been expanded and now includes more than one million eggs spread across 34 states produced by Michael Foods, according to CBSNews.com.
Michael Foods does not sell directly to consumers but instead sells their products to other food distributors and manufacturers, who then sell them under their names. Recalled eggs have been sold under brand names Glenview Farms, Papetti's, Columbia Valley Farms, Wholesome Farms, GFS, and Silverbrook. The foods were sold in 34 states, including California, and were originally distributed in 10- and 25-pound pails of cooked and peeled eggs.
Because the eggs were used in various ways by the distributors, not only eggs, but prepared sandwiches, salads, and other products using the eggs have been included in this food recall, as well.
So far, no illnesses have been reported in connection with the recalled food, as the contamination was originally discovered via lab tests conducted by a third party. Listeria exposure can result in a serious illness that is especially dangerous for young children, the elderly, pregnant women, and those with weak immune systems.
If you or a loved one has been injured or suffered health problems due to a defective product, you have the right to seek compensation for your losses, whether or not the item has been recalled. For more information on how we can help you, contact the Carlsbad product liability attorneys.
Follow us!